How the Ukraine Conflict May Impact Mark Dynamics Indonesia [MARK]
MARK Production Costs 2021
Let's start with production costs for Mark Dynamics Indonesia.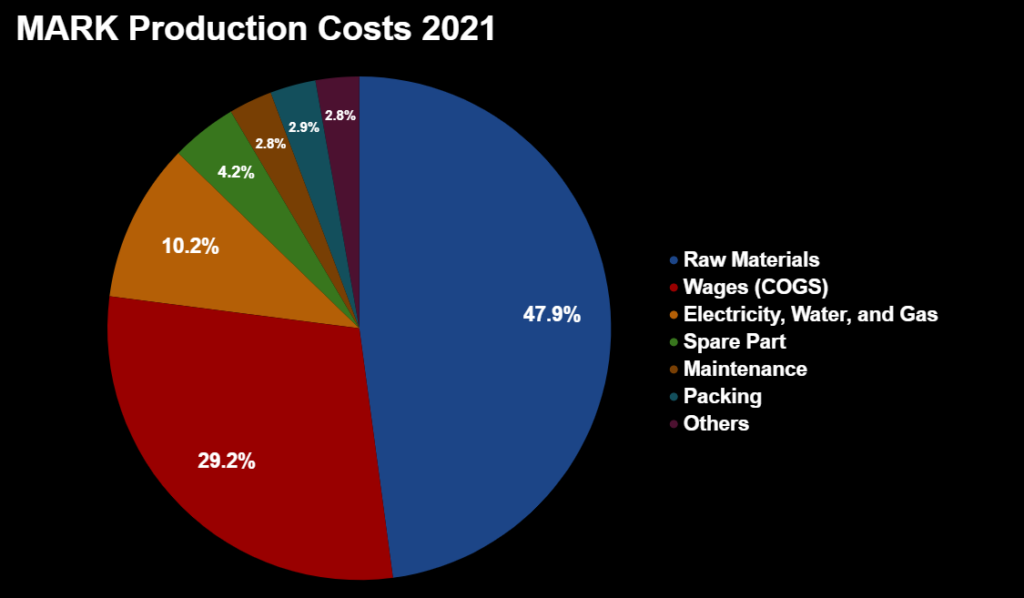 In 2021, the single largest cost to produce the company's hand formers were Raw Materials, which comprised 48% of total production costs. As some may already know, MARK imports most of its raw materials from Europe. 
According to the data provided by Stockbit's analysis, imports from Europe make up 70-80% of all raw materials the company purchases.
The analysis by the Stockbit team mentions that the cost of raw materials has remained stable. Does that remain true after the current Ukraine conflict began? 
From past annual and financial reports, we can see two companies that have been significant suppliers of raw materials for MARK: Imerys Minerals and Alteo Gardanne. Imerys is a supplier of various raw materials for ceramic manufacturing, while Alteo is a global leader in specialty alumina. 
Together, these French companies made up roughly 50% of Mark Dynamics' total raw material purchases in 2021. Historically, they have been major suppliers for MARK since at least 2018.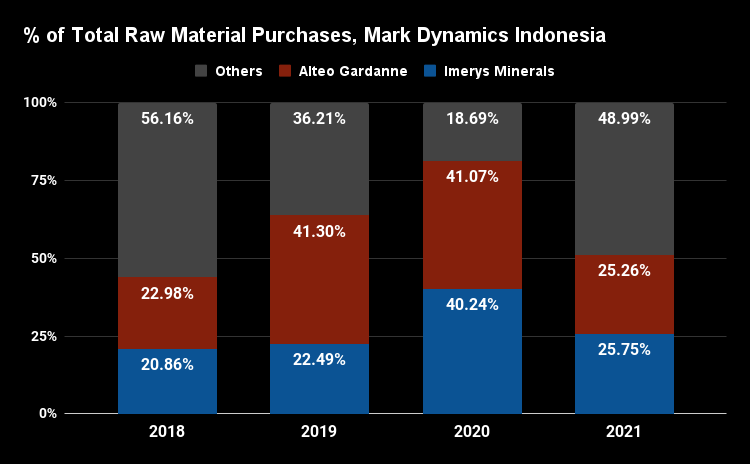 How and Why is this important?
As I'm sure many are aware, the outbreak of the Ukraine conflict earlier this year has contributed to (among other things) soaring energy prices, especially in Europe. 
In an earnings call for Q122, the management team for Imerys pointed out that the substantial increases in energy costs are causing inflation in the prices of raw materials, freight, packaging, and etc. As a result of this as well as other key factors, Imerys announced that they increased the prices of their minerals by 12% YoY in Q122. 
In fact, Imerys expects to further increase prices in Q2 to compensate for widespread inflation. Previously, Imerys also raised prices back in October 2021, by 5-15% depending on the mineral. 
Similarly, Alteo Gardanne announced price hikes for its entire product portfolio back in September, 2021. At the time, the company cited rising energy, packaging, and freight costs as causes for the increase in price. It's not unrealistic to expect that they would further raise prices in 2022 as well, especially in light of the Ukraine conflict.
While I haven't been able to find information about whether Mark Dynamics Indonesia imports any raw materials from Ukraine, the ceramic industry in general will still feel the impact of the ongoing conflict. 
Besides the often discussed factor of rising energy costs, there's likely raw materials supply issues, as well. Previously, Ukraine had been the third largest exporter of clay globally, as well as a prominent source of some of the highest quality clay in the world. For certain types of clay, Ukraine is reportedly the largest exporter, with 81% world share. 
Due to the conflict, the ceramics industry is experiencing an inevitable supply chain disruption, as manufacturers can not currently obtain clay from Ukraine (and it's anyone's guess as to when supply will resume). 
Ceramic manufacturers must find alternative sources to substitute clay and other raw materials they usually purchase from Ukraine. This is especially true for manufacturers in Spain and Italy, who were historically dependent on Ukrainian clay. 
Some of them may look to firms like Imerys and Alteo as alternative suppliers since Ukrainian clay is currently unavailable, which could increase demand as supply has been reduced.
So in addition to rising costs, higher demand could potentially be another factor that leads these suppliers to further increase raw material prices. 
Battles on Multiple Fronts
Rising raw material prices isn't the only challenge that Mark Dynamics must deal with. There's also the decrease in demand for disposable gloves (and hand formers) as the COVID pandemic subsides. I talked about this in my deep dive into MARK several months ago.
Both of these factors would likely have a detrimental impact on the company's profit margins for 2022. 
Lowered demand could lead to stagnating or falling ASPs, while higher raw material prices have the potential to eat away at profits. While MARK can likely pass some of those cost increases to customers, exactly how much they pass through is uncertain.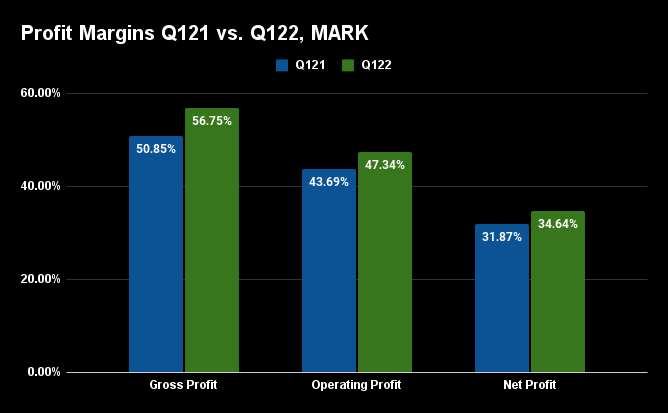 Looking at profit margins for Q122, we can see that Mark Dynamics Indonesia performed better compared to Q121. Evidently, the recent rapid rise in raw material costs does not seem to have impacted the company's profitability, at least for the time being. 
As Mark Dynamics Indonesia increased its stockpile of raw materials from 3 months supply to 6-7 months supply when the pandemic first broke out, and that at least 1 major supplier (Imerys) is confirmed to be planning additional price increases later in the year, I would expect to see the impact of rising raw material cost kick in during the second half of 2022. 
I think it's likely that we could see the effect in the form of lower margins in Q422 or Q123. 
On top of that, shipping costs remain expensive and may further negatively impact the company's margins. MARK pays shipping expenses to import its raw materials.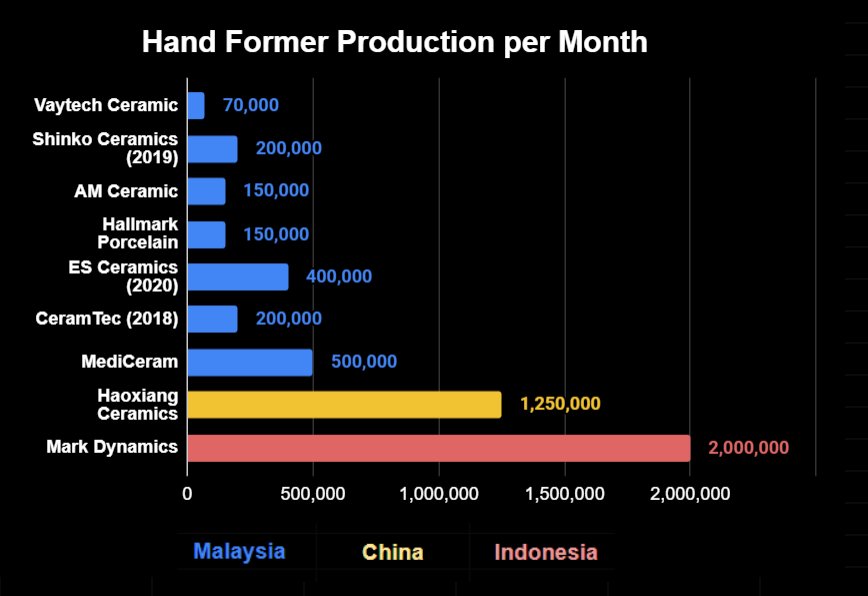 Of course, these issues are probably impacting competitors, too. Many of those competitors lack the scale and reach that MARK has. 
The company has the largest production capacity for hand formers in the world, at 2 million units per month, as of 2022. Customers include the largest glove manufacturers globally (Top Glove, Hartalega, Kossan, etc.), with 5 countries as major markets. 
Additionally, the players in China have other headaches in the forms of astronomical natural gas prices and energy supply issues. Although these issues were apparent in 2021, the Ukraine conflict exacerbated problems, resulting in further increases to gas prices and lowering supply. 
As MARK benefits from the natural gas pricing policy enacted by Indonesia's government for several domestic industries, the company has the advantage of much lower energy costs compared to, for example, Chinese competitors. 
According to a document about that policy, MARK should be paying USD 6.43 per MMBTU in 2021-2022, and USD 6.00 in 2023-2024 for natural gas. Meanwhile, natural gas prices in China, have risen to as high as USD 28 per MMBTU in the first semester of 2022. 
In Malaysia, gas prices reached MYR 36.42/MMBTU in December 2021 (USD 8.21, as of July 12th, 2022).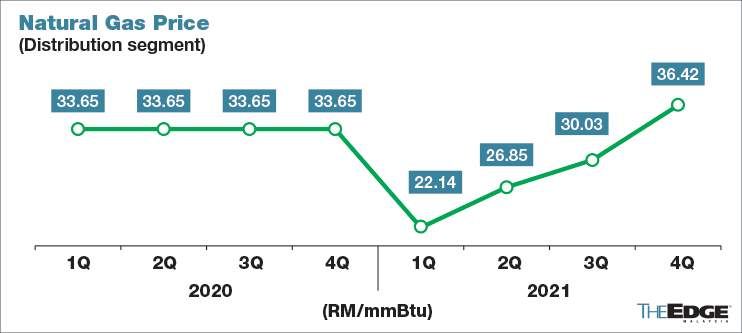 Prior to the Ukraine situation, management had set an earnings target of IDR 500 billion for 2022 (an increase of 27.6% YoY). According to the company's 2022 Public Expose (published May), however, Mark Dynamics is now targeting IDR 450 billion in earnings for the year (an increase of 14.8% YoY). 
Obviously, this earnings growth is much smaller than 2021 (+171% YoY) and 2020 (+63.85% YoY), as well as lagging behind the company's 2022 target for revenue growth (+30% YoY). It should be noted that experts consider 2020 and 2021 to be exceptional years, owing to the massive demand for gloves in that period. 
The current targets imply a decrease in net profit margin, from 32.86% in 2021 to 28.9% for 2022.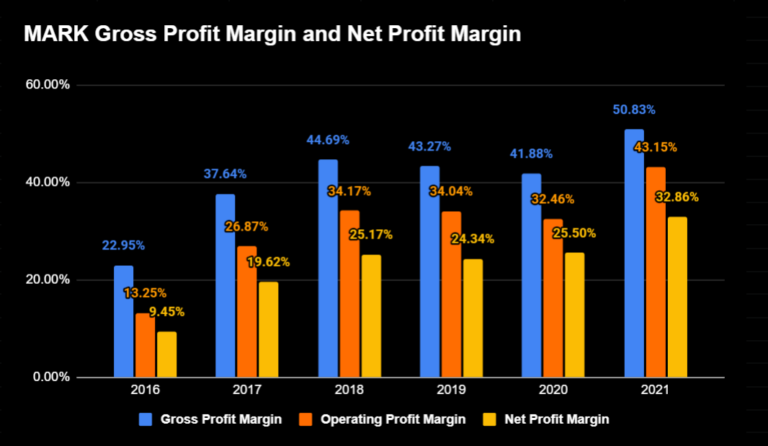 This would indicate that management is aware of the challenges the company currently faces and recognizes how the Ukraine conflict (as well as lower demand for gloves) could impact profit margins and earnings growth for the year. 
According to that Stockbit analysis I referenced earlier, Mark Dynamics Indonesia is apparently conducting R&D into alternative raw material sources that can be obtained domestically. I think now we know why.
Increases in the cost of raw materials in Europe for ceramics manufacturing as a result of soaring energy prices, decreased supply, and increased demand caused by the Ukraine conflict is likely to have a negative impact on the profit margins and earnings growth potential of Mark Dynamics Indonesia. 
Unrelated to the Ukraine conflict, the slowing demand for gloves as the COVID pandemic continues to subside represents another major risk.
These headwinds are probably the driving force behind the company's stock tumbling from its 52-week high of IDR 1380/share to 940/share as of July 12th, 2022. 
Fortunately, Mark Dynamics Indonesia is still better positioned than competitors to overcome these risks, thanks to its scale and reach, as well as its access to lower gas prices.
As of July 12th, 2022, I do not own any shares in MARK. I have previously owned shares in the company. 
Although I try to be as objective as possible in my analysis, some bias may nevertheless be present. Past performance is not an indicator of future results. I have done my best, but the data and information presented may not be accurate. Do your own research. Seek advice from a finance professional before making any investment decision. 
Readers are fully responsible for their own investment decisions, and must do their own due diligence. I take no responsibility for any losses you may incur based on the information provided.